Sailing in the British Virgin Islands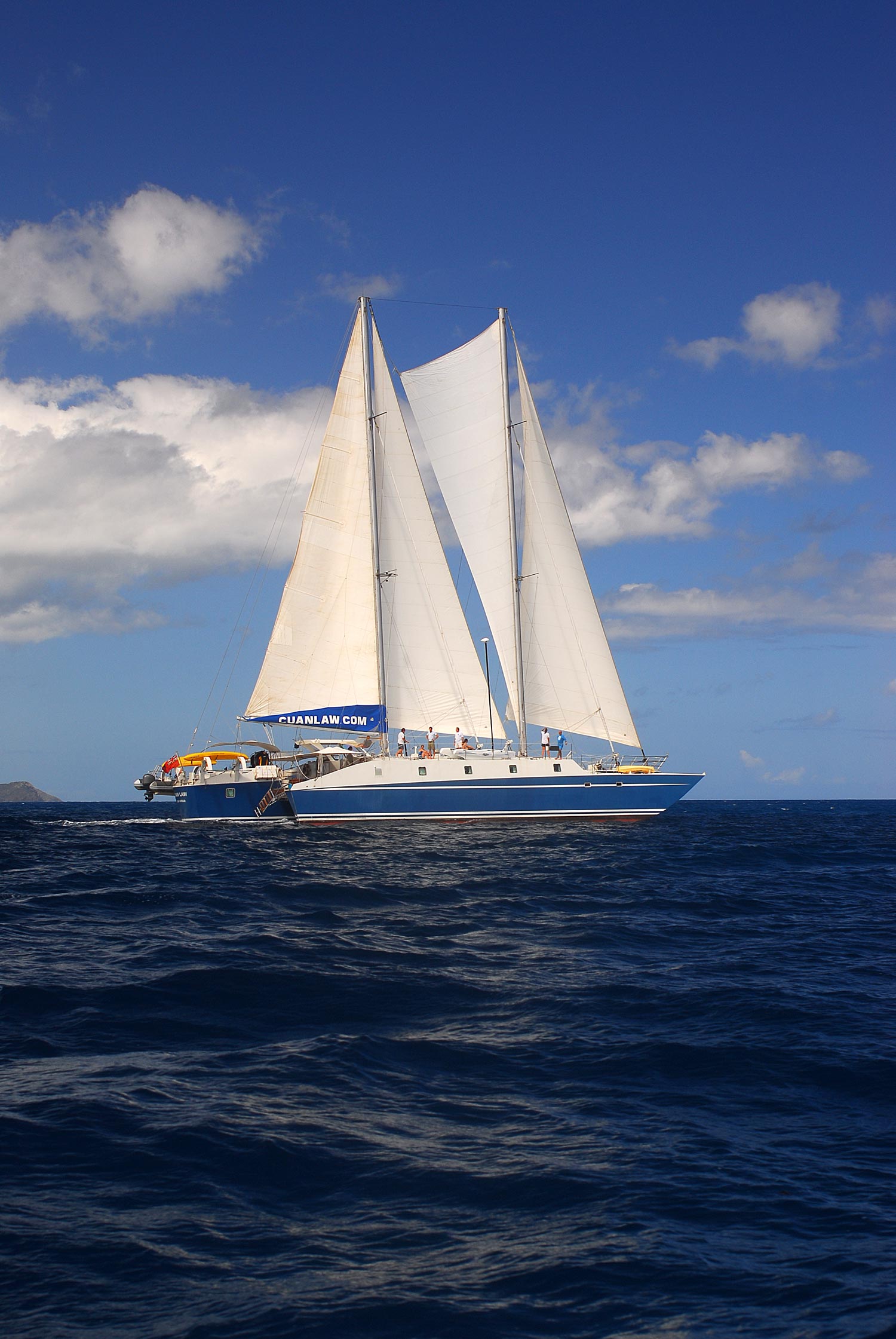 The British Virgin Islands is one of the world's finest sailing destinations and Cuan Law was designed specifically for this area. The sails are unfurled whenever the wind is right.
You can either sit back and enjoy Cuan Law's quiet power or lend a hand with one of the massive winches. The Captain likes to put the sails up and let Cuan Law glide on the wind at least once a day, or as much as the wind permits which is the majority of the time she is under way.
With a steady wind behind her she can cruise at speeds of up to 14 knots. The stability provided by her triple hull design defines the phrase "smooth sailing". Sit back on the sunny deck with a cold Piña Colada and you'll never want to go home!
---