BVI Travel Information
How to Get to BVI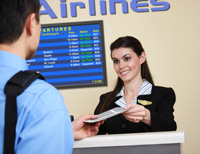 The most popular route to the British Virgin Islands is via San Juan, Puerto Rico (SJU). Direct flights to San Juan are available from many US cities. There are over 15 flights per day on the 30 minute hop to Tortola's Beef Island Airport (EIS). You can also fly to and from St Thomas in the US Virgin Islands (STT) and take the inter-island ferry to Tortola, about a 1 hour ride. This is generally less expensive than the San Juan route.
Dolphin Water Taxi - from St Thomas
If travelling from St Thomas, you could also use our preferred partner, Dolphin Water Taxi, and get a door to door fully-insured service, express customs clearance via the ExpressClear form available from their website, flexibility with late arrivals and an exclusive Cuan Law discount if mentioned when booking. Refreshments are also provided in their cabs and water taxi. Visit their website for further information: www.dolphinshuttle.com.
Entry Requirements
A valid passport is mandatory to travel to the BVI.
Currency
The US dollar and all major credit cards are accepted.
Electrical
The electrical current is standard 110 volt / 60 cycles, the same as in the US
Boarding & Drop Off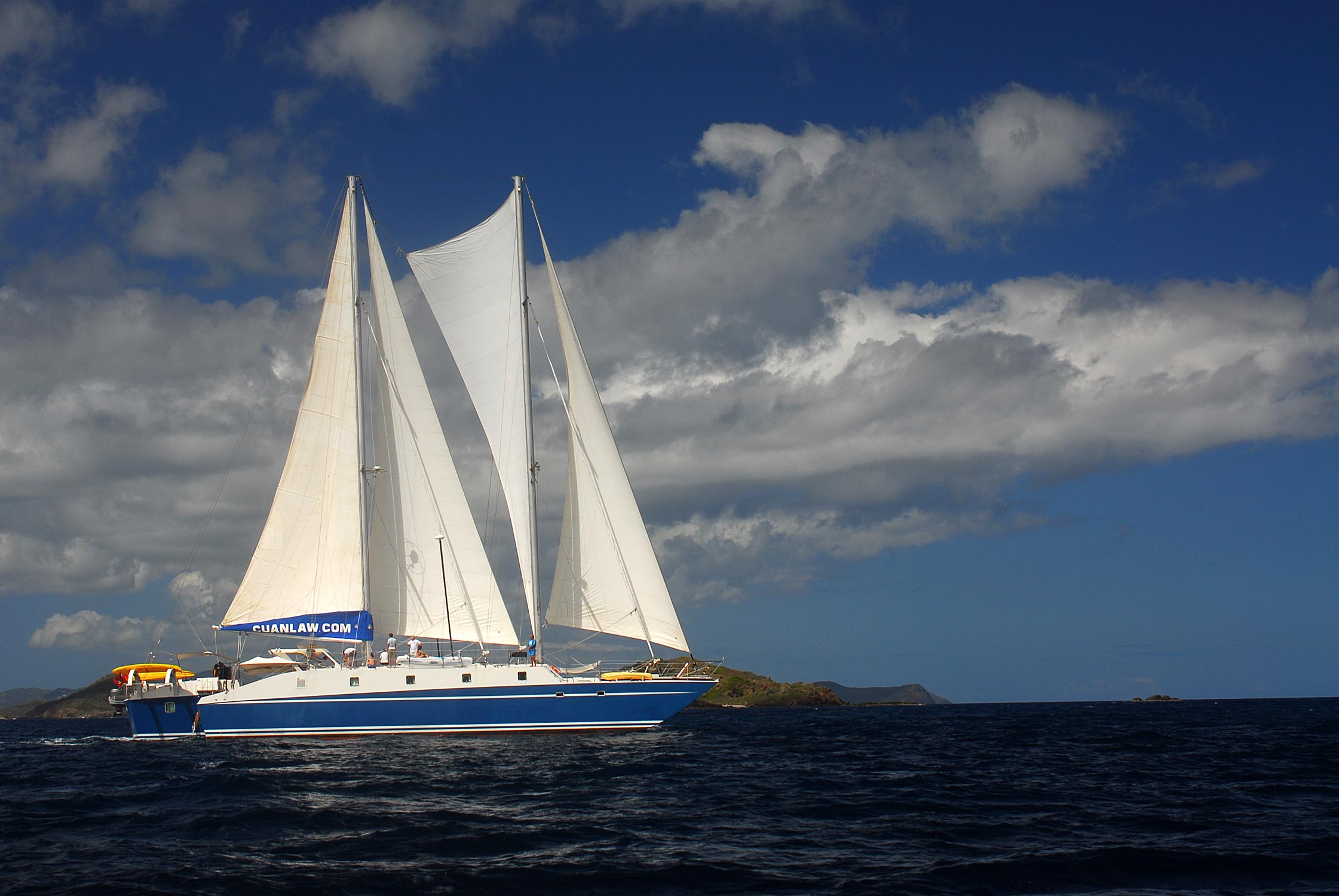 Boarding will usually be on Sunday at 12 noon at the CSY Dock, Road Town, Tortola. Transfers are not included. If you are staying on shore before your trip with us, or arriving at the BVI airport (EIS) on the day that you join us, please let us know your arrival details in advance so that we arrange for our driver to pick you up. If you are coming in by ferry from St. Thomas on the day of the Cuan Law trip it is best that you make your way to Cuan Law Its about seven minutes in a taxi, but make sure you get off in Road Town and not West End!
We prefer that our guests try to arrive on the island in time for a noon boarding, but if you are delayed, we will get you out to the boat by fast tender.
Disembarkation is generally on Saturday morning in Road Town. The boat comes in early enough to allow time to shop before leaving the islands. You must, in any case, be off the boat by 10:00 am. We arrange transfers to the airport and ferries at your expense. If you are flying out later in the afternoon we are happy to keep your bags on board while you are exploring the Island. Anyone with early flights or ferries will be run in by fast tender in time to meet their transfers.
Packing
The order of the day is casual and most of us put on shorts and a T-shirt after diving or just change into a dry swimsuit. Shoes are only needed for going ashore and then sandals are the best bet. As dinner is a sit down occasion and a highlight of the day, we ask guests to put on a smart shirt or a light dress.
Land Based Accommodations in the Area
For those who would like to extend their stay in the Virgin Islands we can recommend a selection of places, all found on the following websites: Resorts & Hotels and/or Condos & Villas
---