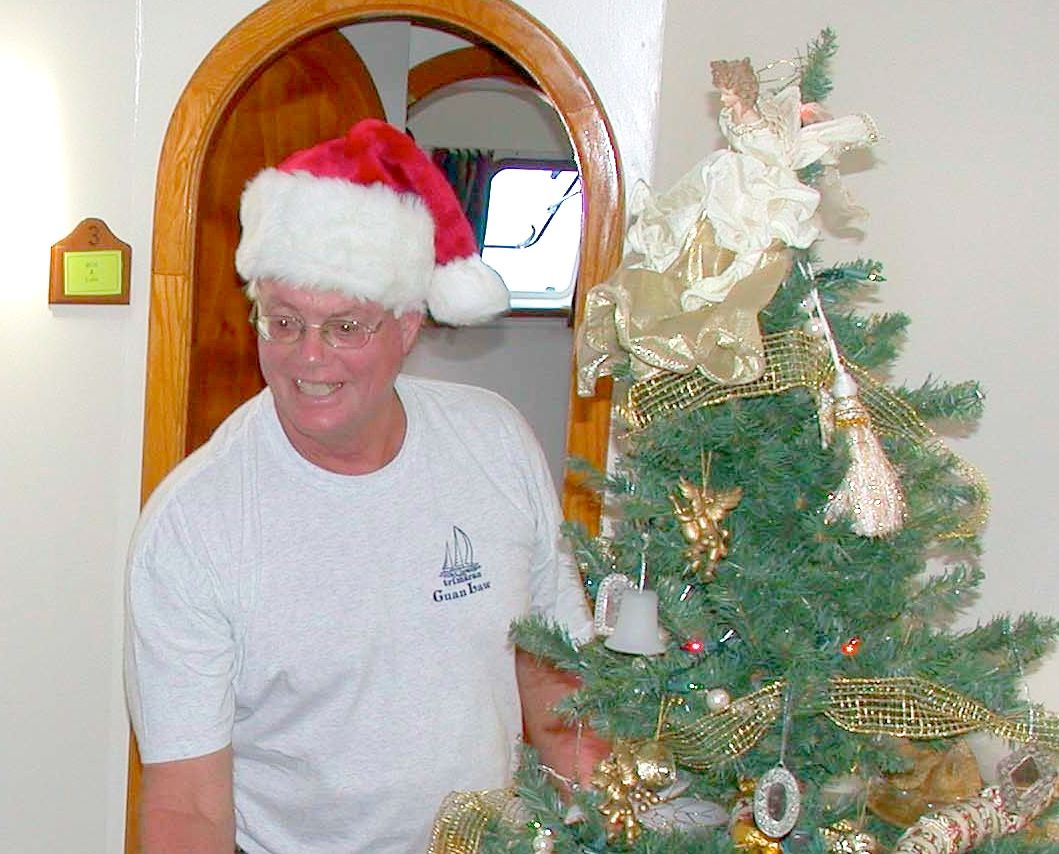 Christmas on Cuan Law is a very special occasion which makes this trip a particular favorite for guests and crew! The spirit of the Holiday Season is embraced for the week, and we enjoy all the exciting festivities in a unique, stunning Caribbean setting. Why not join us for an amazing Caribbean Christmas getaway?
The BVI is the ideal location for a winter break, with average temperatures in the 80s and warm, crystal clear seas providing the perfect environment for diving, water sports, or as a backdrop for a relaxed sailing vacation.
Cuan Law will be offering the usual varied itinerary of superb dive sites picturesque anchorages and our full range of activities, water sports and relaxation … but with a seasonal twist! There will be a real Christmas tree for you to put your presents beneath. We will be serving a traditional Christmas Dinner with all the trimmings – turkey, ham, stuffing, Christmas pudding and crackers!
This is going to be a marvelous adventure, so book now to avoid disappointment.
Please email us with any questions you have.