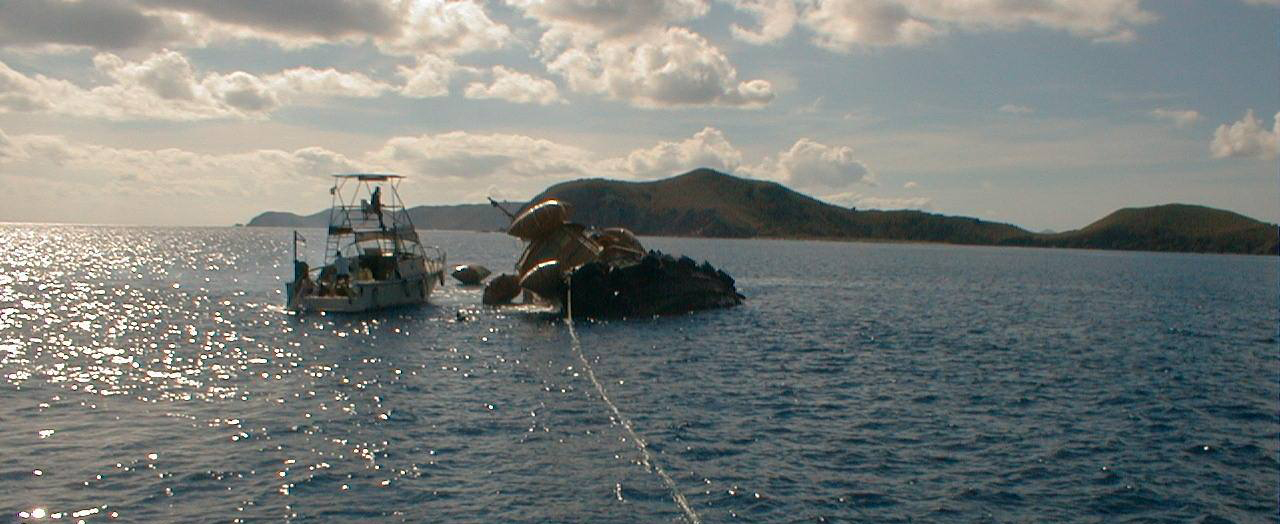 A visit to the BVI, especially if you are on board the Cuan Law, should include some time at Cooper Island across the Sir Frances Drake Channel from Tortola. The tropical island, fringed with palm trees and gentle sandy beaches, is beautiful in itself, yet the waters surrounding it shelter some of the Caribbean's top coral reefs and dive sites. The short stretch of water between Cooper Island and Salt Island is the BVI's own mini Wreck Alley and has become the unlikely resting place of the Beata, a stoic little tug boat reportedly built by the Army Corps of Engineers.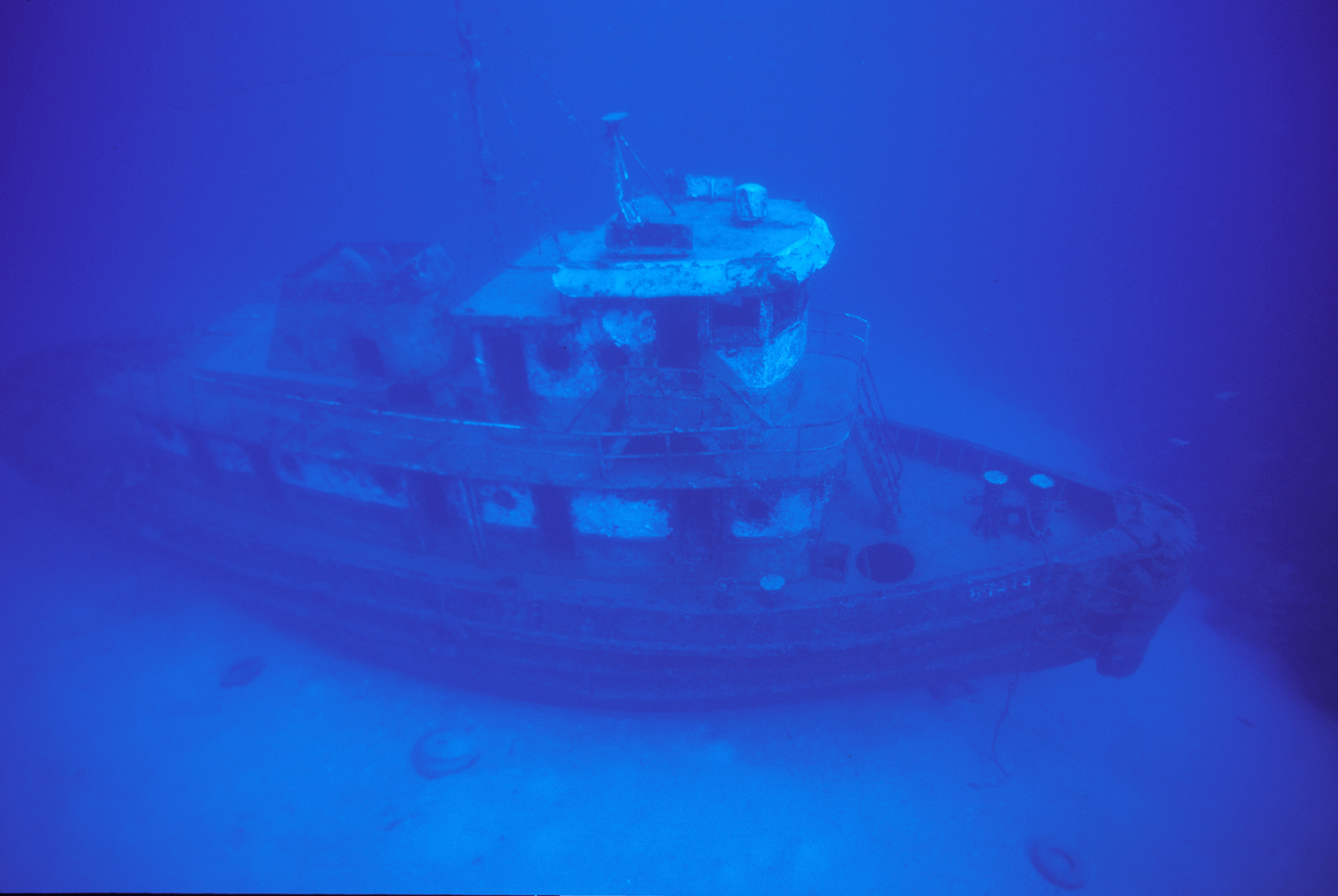 Her BVI story starts with an extension of our Cruise Ship Pier. She was a part of the construction team and by all accounts did a great job. As a "well-used" vessel, once the pier project was finished she was not able to find another task close at hand, and work further afield was serviced by newer boats. This led to a sabbatical at the Sand Spit at West End, Soper's Hole; once a haunt of pirates and their ships and a perfect spot for them to intentionally ground themselves for repairs – they loved the seclusion and protection of the soft, gently-sloping sand shallows. And so, two centuries on, the Beata sat, but alas no-one needed her. As the fall hurricane season approached, the authorities became concerned that if a storm did pass through and she broke free, she might cause a problem to other boats in the tight quarters at West End.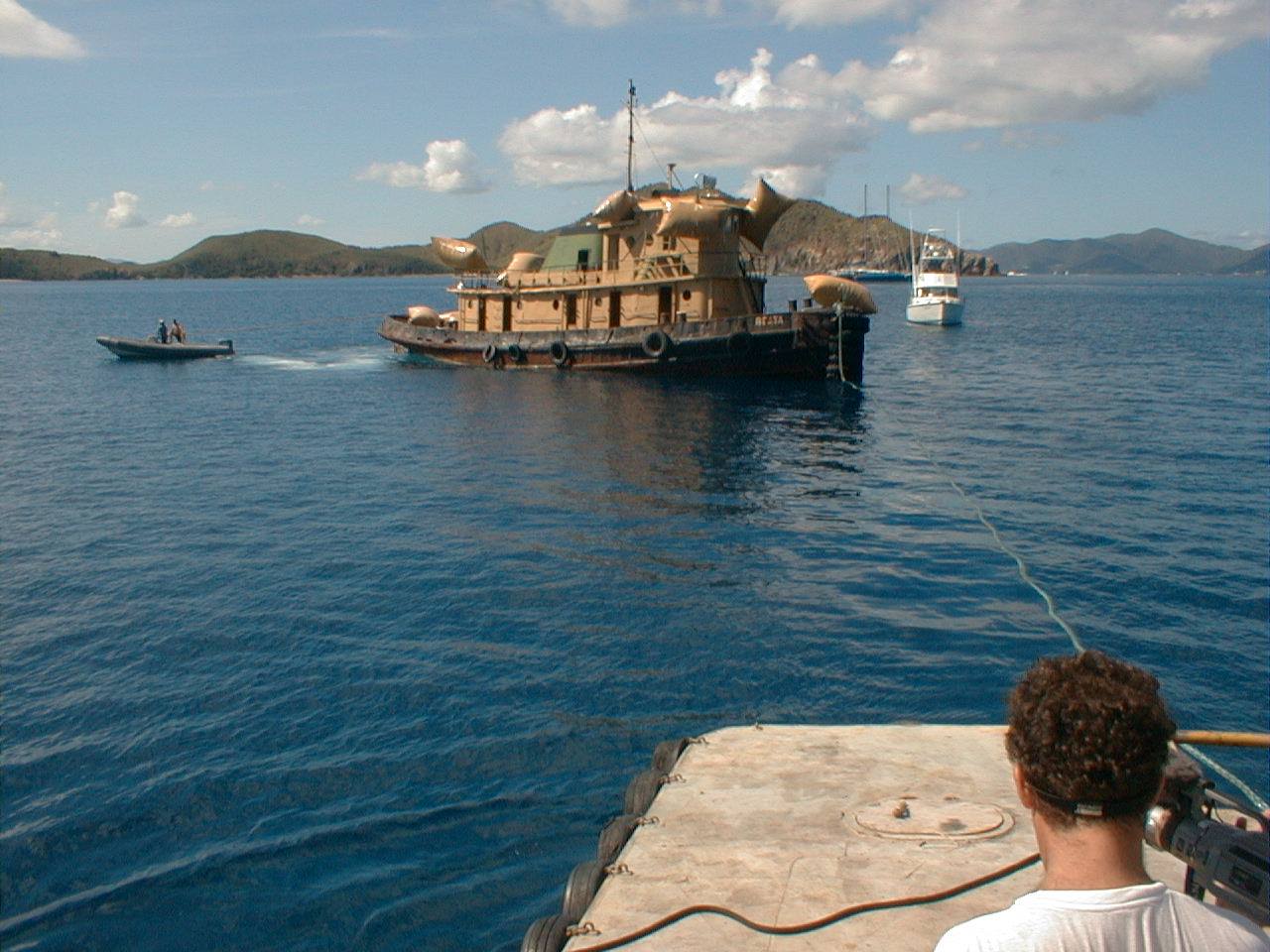 So what to do? The local dive operators were delighted to come up with a great solution that would grant little Beata a new lease on life. She would become a reef/dive location. In 2001 she was towed around to Road Town and had the engines and other gear removed so no contamination would occur once she went down. The sinking then went ahead – almost to plan! She did resist for a minute, almost taking one of the attending boats along with her, but all ended well. After almost two decades the Beata is still holding up well and has become a home for fish, coral and lobsters. A fitting end for such a tough little tugboat!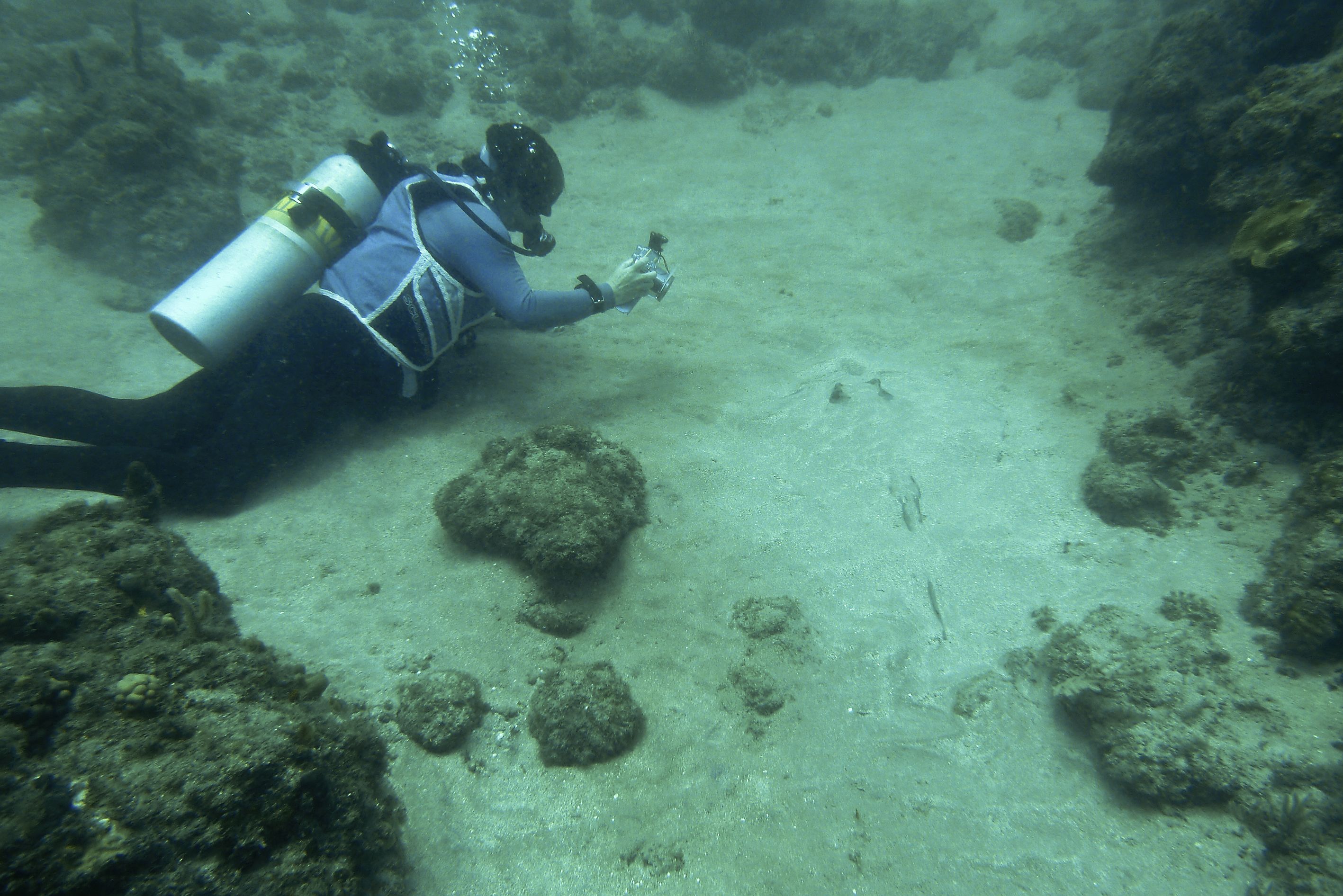 The creation of intentional wreck dive sites is relatively new to the BVI, and it took a team effort to ensure the Beata 'reef' was ecologically beneficial for the region. The wreck location itself is a perfect level sandy bottom at around 70ft. A short hop from both Cooper Island and Salt Island, it is easily accessible for shore-based divers as well as those lucky enough to be on the stunning live-aboard, Cuan Law. Wreck Alley is a fairly narrow stretch of water, and although our Caribbean tides are relatively small, there can be current here, so divers need to pay attention before taking the plunge. Once at the bottom, as well as the Beata, you can also dive the nearby Marie L, which is next to a magnificent coral encrusted reef wall. Another common sight are large southern stingrays who seem to love the sandy seafloor and have become quite accustomed to seeing scuba divers.
Book a place on the luxury live-aboard Cuan Law, the best way to explore the atmospheric wrecks and colorful coral reefs of the BVI! We hope that you get to experience this intriguing dive before too long!