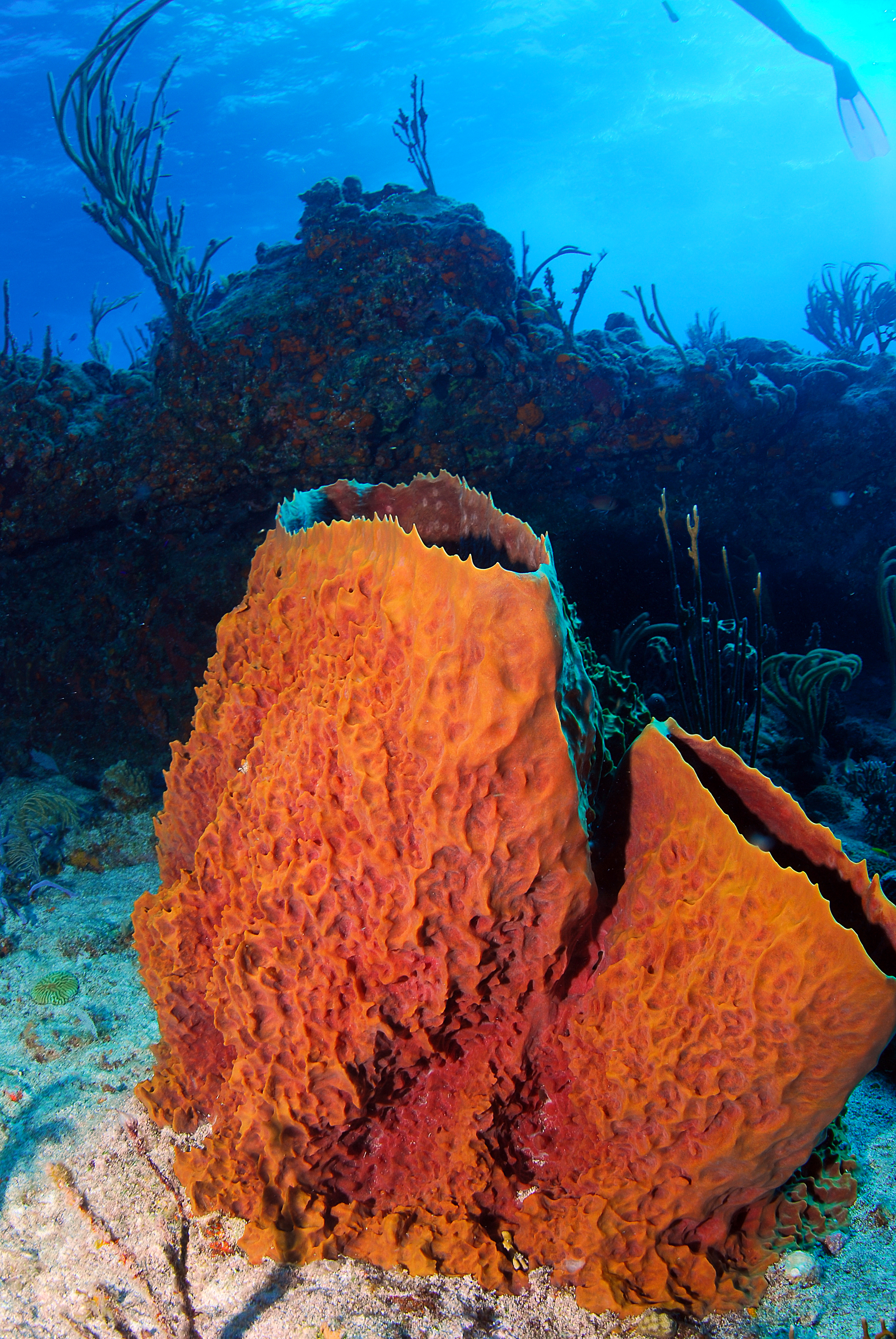 It is easy for divers to get caught up in the numbers game of spotting and remembering fish species as they explore the BVI's diverse underwater environments, but there are a host of other lives down there - especially invertebrates - just as worthy of attention. From the tiny, brightly colored Christmas tree worms, to the large and elusive slipper lobster, there is much to appreciate that doesn't boast a backbone! Whether your Cuan Law diving adventure takes you to the shallows of Coral Gardens or the atmospheric depths of the Wreck of the Rhone, there are myriad life forms to discover in the vibrant reefs of the BVI.
Do you like shells? Well don't be fooled by the Flamingo Tongue Cowry as it sits on its favorite perch- a gently swaying purplish-blue fan coral. This snail, with its stunning, almost giraffe-like patterning of creams and browns, is actually playing tricks. Deceptively, the pattern is not part of the shell at all, but rather its foot (which covers the shell)! We don't recommend disturbing anything on a reef, but should you dislodge the cowry from its resting spot then wait a minute or so as the little critter ponders its next move, the pattern will creep back into the shell, revealing a plain pinkish creamy shell surface.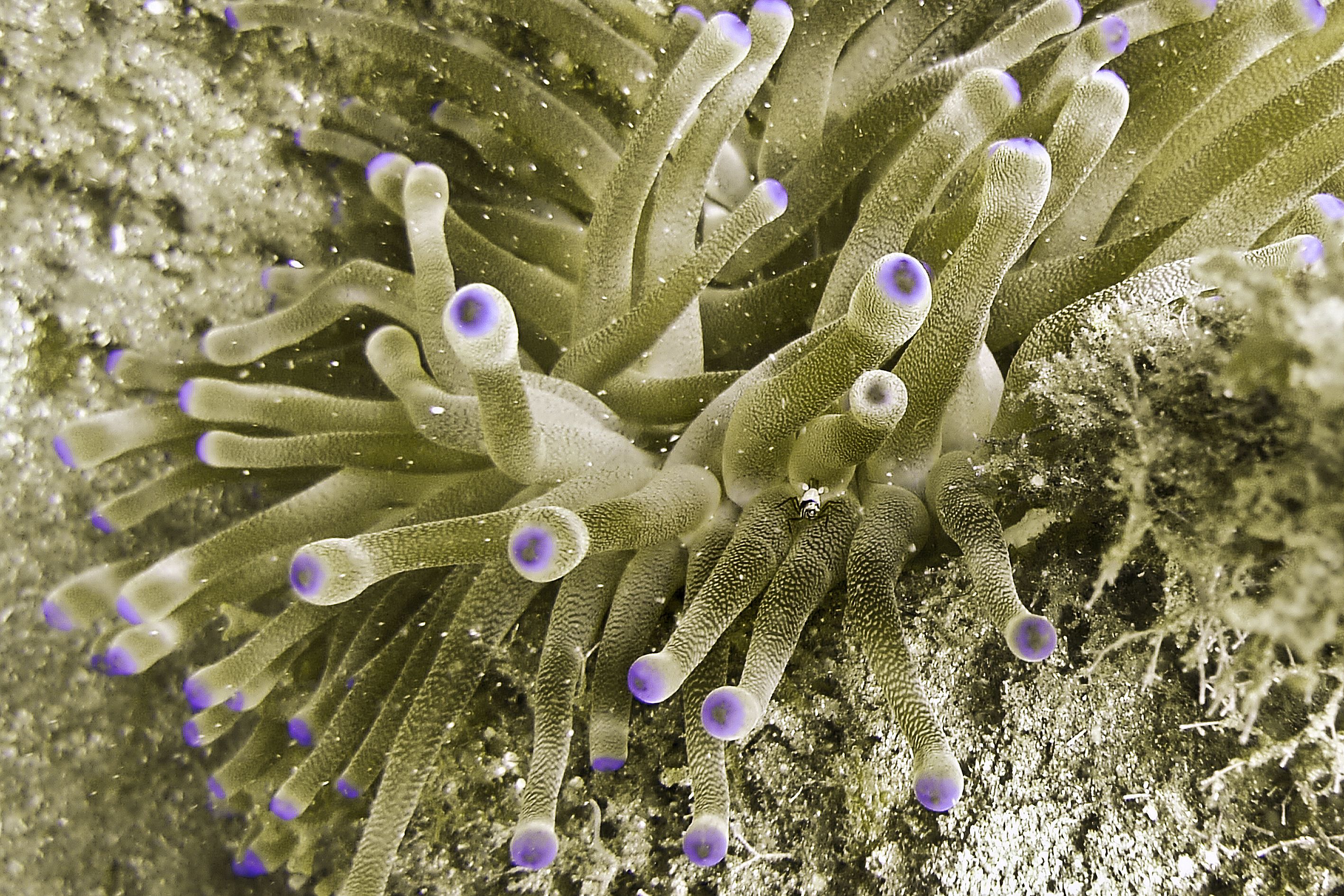 Check out the sponges! Large and aptly named Barrel Sponges are easy to spot on BVI diving trips, but there are numerous others including some more reminiscent of a science project gone wrong - think green slime! Then there's the coral. Many of the most striking examples are named for the hard, calcified external features resembling elk or stag horns, yet the BVI reefs are home to a spectacular diversity of other coral species. Look more closely - especially on a night dive, or if you're able to find a gloomy rock overhang - as it's under these conditions that the living coral polyps peep out from their hard protective homes. The tiny feathery tentacles' colorations range from brilliant yellows, golds and oranges on cup-coral, to purples and iridescent blues and greens on some of their cousins.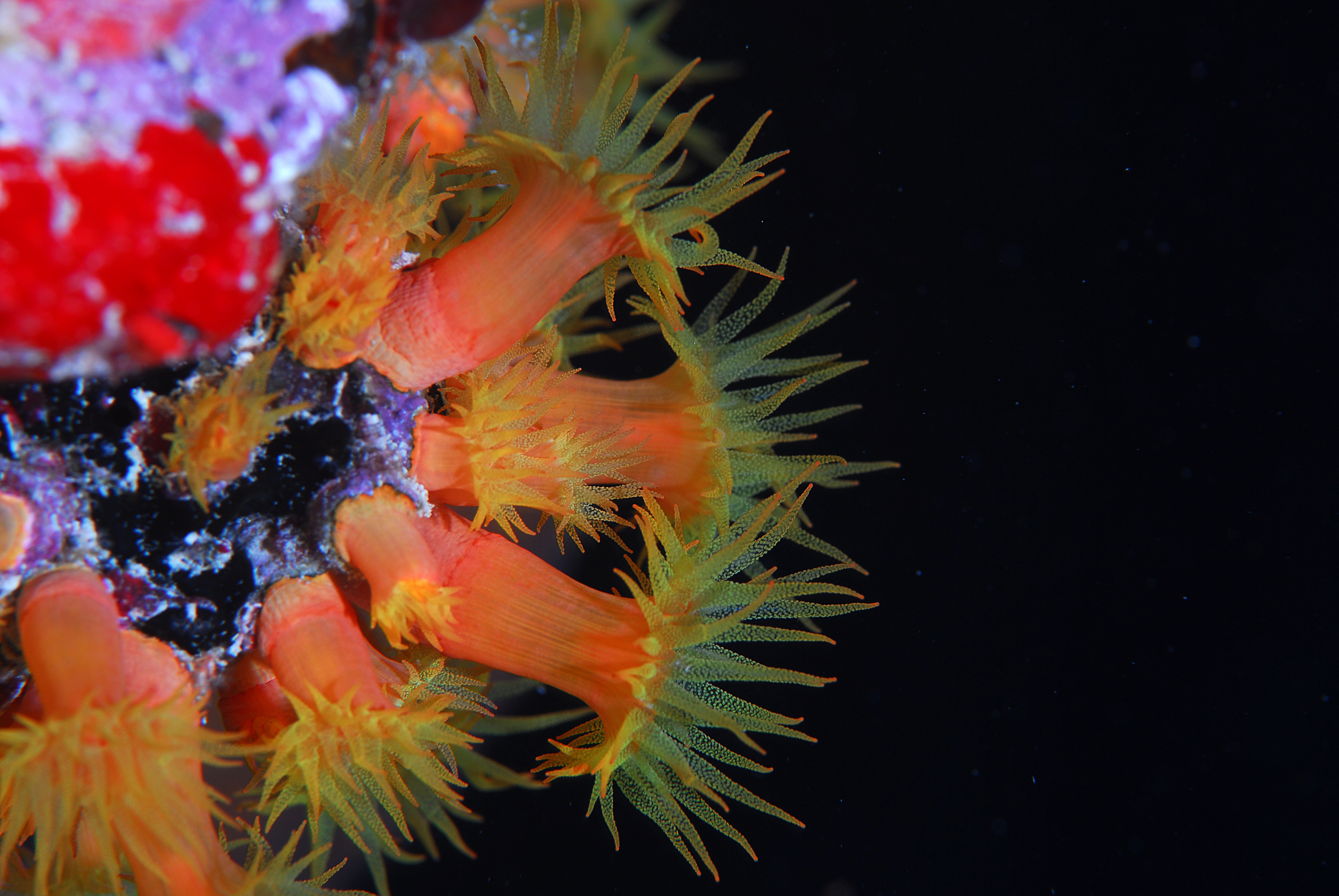 Are anemones your thing? Or perhaps you like worms and nudibranchs? Go slowly and seek out all the crevices and you'll be sure to turn up examples of all of them. The large and not exactly handsome Donkey-dung Sea Cucumber will be one of the easiest to find as he traverses the sandy floor, but even that less than beautiful worm offers a fascinating glimpse into the life of the reef. He lives a pure recycling life, with sand going in one end and coming out the other, with a little gentle cleaning happening in between.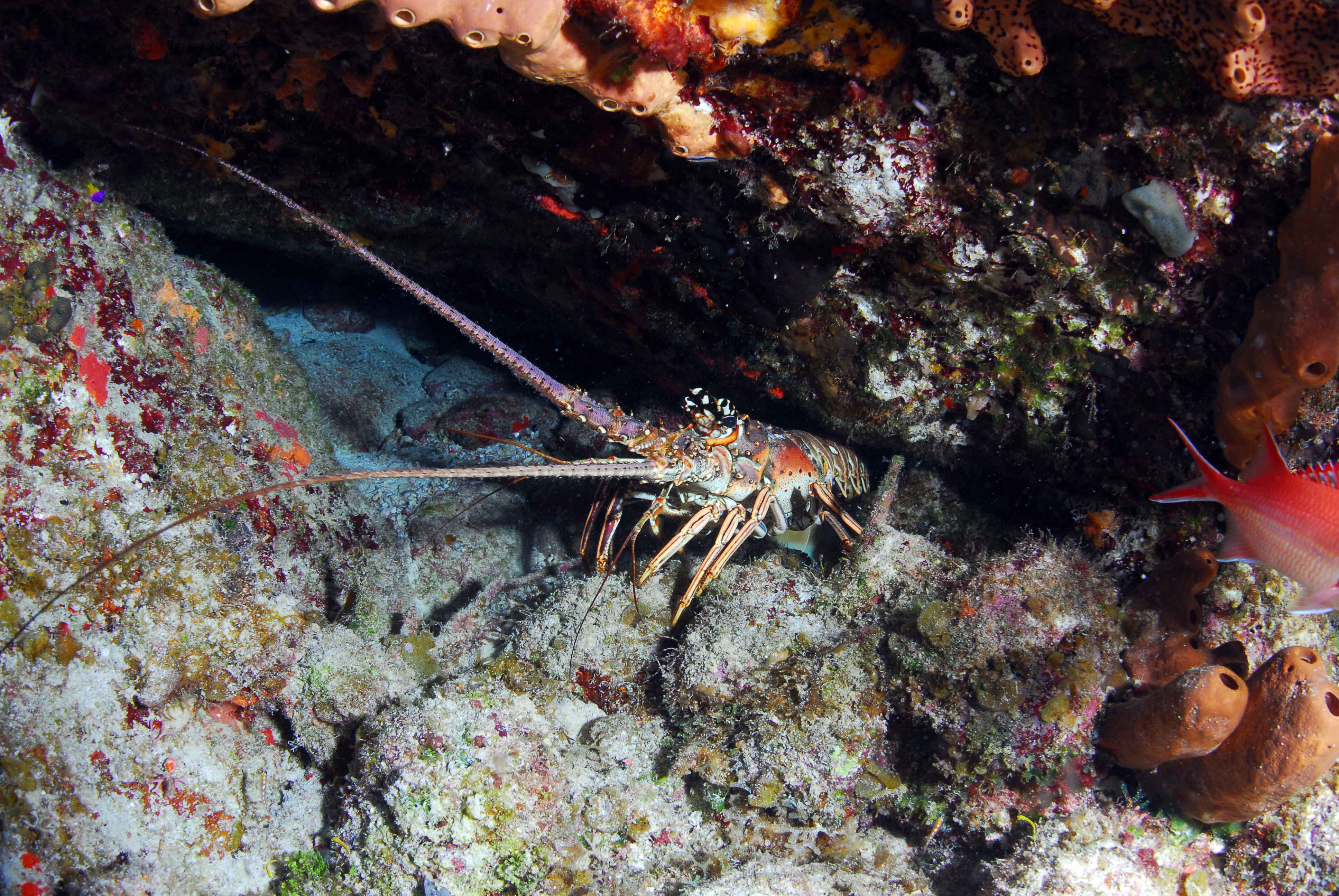 And then there are this writer's favorites - the Reef Squid. Definitely not the behemoths of legend; nevertheless these guys are smart. At around one foot or so in length (and very tasty), they are usually secretive. I have been lucky enough to see what can only be described as school outings à la "Finding Nemo", twice! The first was whilst snorkeling at Little Harbour, Peter Island, when what looked like Mama and Papa stood guard at either end of a line of more than 70 squid of all sizes. They were on a mission, and stayed in formation as they moved at a reasonable pace across the shallow natural sandy harbor. The second was at Sandy Spit off Jost van Dyke, and again Mom and Pop looked to be in charge. While not as numerous as the school in the previous encounter, they were all close to adult size and seemed less skittish. I tried to "talk" squid, moving my fingers together to resemble their outstretched arms. They did allow me to stay with them for quite some time, so I guess they at least tolerated the human, even if they could not comprehend what it was trying to communicate!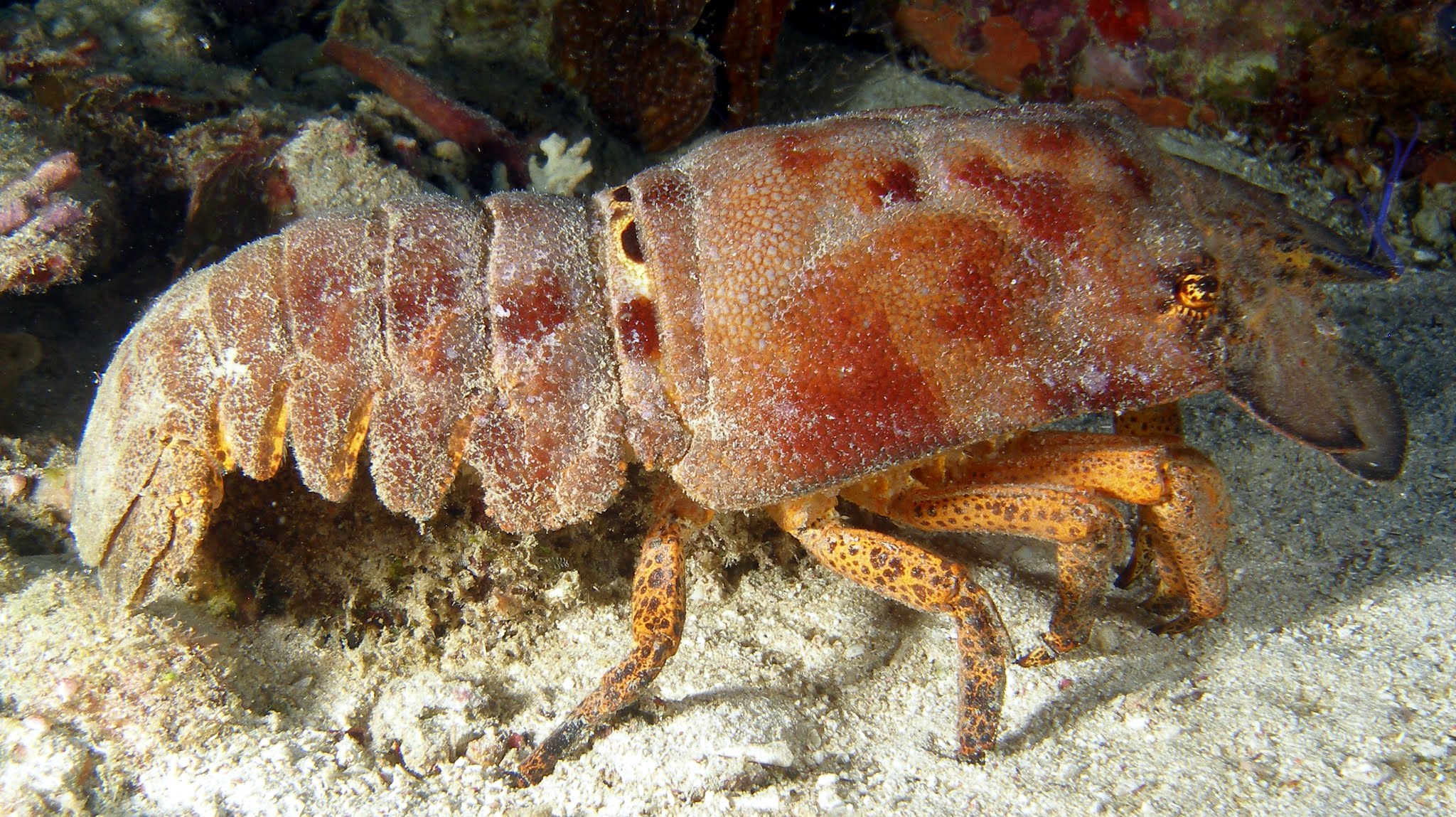 Book your BVI diving adventure on the luxury liveaboard the Cuan Law. Experience the vibrant marine environments of the Caribbean, exploring the numerous shallow reefs, open water dive sites and murky wrecks of the BVI.